North East of England sees rise in tourists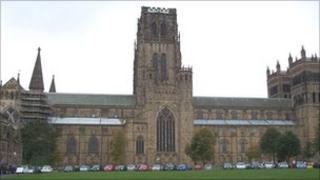 Tourists visiting the north-east of England generated almost £4bn for the region in 2009, new figures show.
Tourism bosses say visitors spent an additional £117m last year, with Durham, Northumberland and the Tees Valley experiencing growth.
Figures from regional development agency One North East showed the number of nights spent in the region had risen by 15% since 2003.
More than 65,000 people are employed in the region's tourism industry.
Geoff Hodgson, chair of North East Tourism Advisory Board, said: "Business and leisure-related visitor spending is extremely important to the region.
"The visitor economy has shown significant growth over the past seven years, and in 2008-09 alone revenue increased by 3% and employment in the sector by 2%.
"North East England has a great range of visitor attractions that showcase our history and heritage and make the most of our fantastic coastline and countryside."
Durham Cathedral and Hadrian's Wall continue to be among the most visited parts of the region.