High-speed route in Warwickshire 'revised', says MP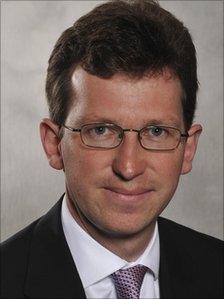 Part of the route of the proposed high-speed rail line (HS2) in Warwickshire has been revised, an MP says.
Under the plans, trains would travel between London and Birmingham, at up to 250mph, in 49 minutes.
Residents in several areas along the route have protested at the plans.
But Kenilworth and Southam MP Jeremy Wright said a new draft moved the line further away from Ladbroke and Stoneleigh and through a covered tunnel in Burton Green.
Residents in Warwickshire welcomed the news although they said they still wanted the scheme to be scrapped altogether, Mr Wright said.
A spokesman for the Department of Transport, which has also set up a £50m compensation fund for those "severely affected" by the line, said the revision showed the "scope" for review.
"The government is mindful of the impacts on people and property of building any high speed line," he said.
"The work published today shows the scope for continuing a review and refinement of the alignment of any new high speed line to reduce negative effects on the local environment and communities."
The government has said the route would go from London's Euston Station, run just south of Aylesbury, between Coventry and Kenilworth, and then into a new station in the Eastside area of Birmingham.
Some residents in in Northamptonshire, Warwickshire, Staffordshire and Buckinghamshire are against the scheme.
Mr Wright said new draft proposals showed the route further away from Ladbroke village passing through a cutting, rather than a viaduct and also moved away from the village of Stoneleigh, running through the National Agricultural Centre instead.
In Burton Green the route would be "less of a blight" on the environment by running through a covered tunnel, he added.
He said he was glad the government had listened adding that it was "significant progress in the right direction".
"In light of a number of representations to the government, from me, from campaign groups and a number of people probably, the submissions have been soundly based... and I'm glad they have listened and made improvements," he said.
"I am conscious that by moving it away from one place you move nearer to another. For example it's now closer to Southam but... it is closer to industry and not residents and we've got to balance these things.
He said the campaigners he had spoken to were pleased but still did not accept the logic of high-speed rail in principle.
It is thought maps of the new proposed route should be available in about three weeks.
Campaigner Lizzy Williams, 36, from near Banbury in Oxfordshire, is currently walking the course of the proposed route and passed through Warwickshire at the weekend.
Related Internet Links
The BBC is not responsible for the content of external sites.