Police marksmen granted anonymity in Chelsea shooting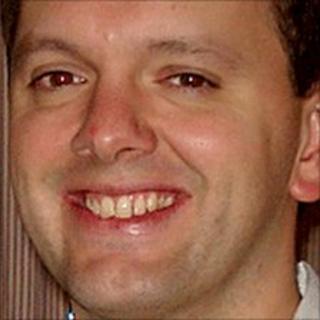 Officers who shot dead a barrister at the end of a five-hour stand-off have been granted anonymity as they account for their actions at an inquest.
Mark Saunders, 32, was hit at least five times after a siege at his home in Chelsea, west London, in May 2008.
The 12 police officers had claimed if they were named, criminals would seek retribution against them.
Prosecutors have already ruled there is insufficient evidence to charge the officers who fired 11 bullets.
In a written ruling, coroner Dr Paul Knapman said: "The majority of these officers have expressed fears about possible retribution from violent criminals with whom they have been involved in the past, although no specific threats have been identified.
Not secret
"On the other hand, it is my present understanding that the effectiveness of the inquest will not be affected if the officers are anonymous.
"The evidence will not be 'secret' in any way and they will be visible to myself, to the jury and to the family of Mr Saunders."
He added the inquest, which is due to begin on 20 September at Westminster Coroner's Court, will take up to three weeks and members of the public must sit in a separate room, connected by a video link.
The jury and legal representatives will examine the scene, including Mr Saunders' home, on 21 September.
The shots were fired at the end of the stand-off which began when Mr Saunders fired a shotgun from his window.
The barrister was hit in the head, heart, liver and lower body by the Metropolitan Police armed CO19 unit.
His family has maintained he posed no real risk to the public and should have been taken alive.