Film industry in the East 'hit by agency collapse'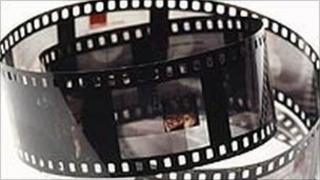 Film-makers and festival organisers have expressed their concern at the collapse of the regional funding body for film in the East of England.
Last week the Norwich and Watford-based Screen East confirmed it was insolvent.
The organisers of the Cambridge Film Festival, which starts on Thursday, revealed that Screen East owed them £20,000.
Cambridge film-maker Emily Blickem said the industry was "shocked" by the collapse.
The chief executive of Screen East, Laurie Hayward, confirmed Norfolk Constabulary was investigating "some financial irregularities" at Screen East.
Its finance manager, Melvin Welton, was arrested and bailed by police.
'Education hit'
The agency was funded by the UK Film Council and the East of England Development Agency (EEDA).
Norwich producer Jezz Wright, of Blockhouse TV, said: "I think it is very sad news for the local industry in East Anglia - we are already out on a limb competing with London and other big cities."
Mr Wright, whose companies Jack and Holly's Christmas Countdown animated adventure comes out in October, added: "To take our regional body away from us puts us at real disadvantage."
Bill Thompson, chair of the Cambridge Film Trust, which runs the festival, said this year's event would carry on but next year's might need to be scaled back.
He said the organisation was in talks with the UK Film Council over the £20,000 owed to them.
'Shocked by news'
Mr Thompson said Screen East was involved in a lot of good schemes helping to educate young people about film.
He said their work in schools was "clearly going to suffer enormously".
"We are not going to be teaching film culture to young people," he said.
Ms Blickem, whose short film Waving at Trains, starring Pete Postlethwaite, is being shown at the festival on Friday, said: "Everyone is very shocked. No-one anticipated anything like this happening."
She said Screen East also provided a lot of training for young people in the film industry, which would now not be provided.