Sting operations to protect County Durham youngsters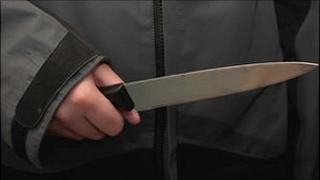 Undercover operations to help protect young people from the dangers of knife crime, sunbeds and gambling could be carried out in County Durham.
Trading standards officers will ask Durham County Council's cabinet to approve enforcement action using under age volunteers to make test purchases.
They would also attempt to visit gambling and sunbed premises.
The 2008-09 British Crime Survey found that 3.7% incidents of violence in the Durham Police area involved a knife.
The request will be put to the cabinet at its next meeting on 22 September.
Councillor Bob Young, cabinet member for strategic environment and leisure, said: "We can play a significant role in making it as difficult as possible for young people to obtain these weapons.
"We have considerable experience in using under age volunteers to try to make test purchases as a way of enforcing under age sales legislation.
"Young volunteers will also visit gambling and sunbed premises to ensure that under 18s are not illegally admitted."