Leeds-Liverpool Canal's final section reopened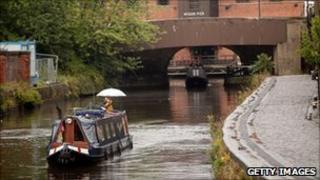 The final section of the Lancashire stretch of the Leeds-Liverpool Canal, which was closed to save water, has reopened.
Boats have been allowed through the 20-mile section from Barrowford to Gargrave for the first time since it was closed on 2 August.
A 60-mile length of the 127-mile canal was forced to close from Wigan to Gargrave in North Yorkshire.
British Waterways closed it during the worst drought conditions for 100 years.
The stretch between Barrowford and Wigan reopened on Friday.
The Leeds-Liverpool Canal was used to carry coal, limestone, wool, cotton, grain and other farm produce.
It is now used for boating, walking, angling and cycling.