Brighton council in job advert savings bid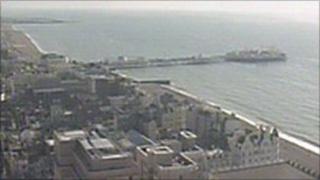 A scheme where councils across the south of England could share the costs of job adverts has been put forward.
Brighton council said costs could be slashed by using the internet and by councils working together.
The cabinet has already approved plans to work with East Sussex County Council and Sussex Police to share costs of recruitment advertising.
Members said it was hoped that councils including Kent, Surrey and West Sussex would also join in.
'Increased buying power'
Brighton council leader Mary Mears said: "This is an example of the way we're being imaginative to get better value for money for taxpayers.
"By working more closely with other bodies we're sure there must be many more savings to be had in other areas."
The city council spent £900,000 on job adverts in 2006, which was brought down to £236,000 in 2009 by moving from newspaper advertising to the internet.
Plans for Brighton council, East Sussex County Council and Sussex Police to work together and obtain increased buying power and better deals are also in progress, officials have said.
In the future, it is hoped the Pensions Regulator, the new South Downs National Park authority and councils in Berkshire, Buckinghamshire, Hampshire, the Isle of Wight, Kent, Oxfordshire, Surrey and West Sussex councils might also join in, the council added.
Council officers said it cost more than £2,000 to advertise a job in the press, compared with £500 on the web.