Teletubbies creator is patron of County Durham charity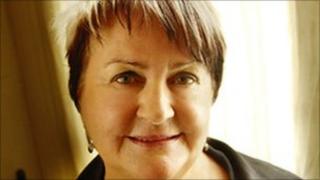 The creator of children's television hit Teletubbies has become the patron of a charity for disabled youngsters in County Durham.
Anne Wood is to join the the Heel and Toe charity, which is based in her home town of Spennymoor.
Mrs Wood, who was born in the town and worked there as a teacher, described the charity as "inspirational".
Heal and Toe provides help and educational support for children with cerebral palsy and dyspraxia.
The charity receives no state funding but needs £180,000 a year to keep going.
'Means a lot'
Mrs Wood, whose company Ragdoll Productions is also responsible for In The Night Garden and Rosie and Jim, said: "I am delighted to be involved with such an inspirational charity as Heel and Toe.
"Not only do they do great work with disabled children, but they are based in the town where I was brought up. It is close to my heart and means a lot to me.
"Heel and Toe is a small charity that works really hard to make a difference to the lives of these children and their parents."
Paul Bannister, chairman of Heel and Toe, said: "This is great news for the charity, and I would like to welcome Anne as a patron.
"The charity exists on the goodwill of volunteers, patrons and the general public. Their contributions make a huge difference to many children who have cerebral palsy across the region."