Lincolnshire and Leicestershire introduce 'Sarah's Law'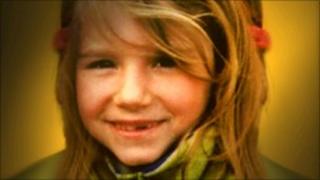 Sarah's Law, which allows parents to look into the background of anyone with access to their child, has been rolled out in Leicestershire and Lincolnshire.
The Child Sex Offender Disclosure Scheme was introduced after a campaign by the mother of murdered Sussex schoolgirl Sarah Payne.
Under the scheme, parents can ask police if someone who has contact with their child is a convicted paedophile.
Sarah's Law was piloted in four police force areas in 2008 and 2009.
Insp Simon Hurst, of Leicestershire Police's Public Protection Management Team, said: "Protecting children from harm is everybody's business; adopting the scheme furthers our deep commitment to protecting vulnerable people.
"If you have any child protection concerns, please tell us. Visit a local police station to fill out an application form with one of our specially trained staff, or download a form from our website and drop into a police station."
Det Supt Guy Collings from Lincolnshire Police said: "It is important to note that the scheme gives people the right to ask, not the automatic right to know.
"For example, the scheme is not designed for general queries around whether there is a sex offender resident in a particular place, but it will apply if an individual has direct access to a child or children."
Eight-year-old Sarah was kidnapped and murdered by convicted sex offender Roy Whiting in West Sussex 10 years ago.
Following the killing, her mother Sara Payne led a campaign calling for a British equivalent of American laws under which the addresses of convicted paedophiles are publicised.
The scheme is due to be rolled out to all forces across England and Wales by spring 2011.