Dentists in NHS treatment fraud jailed for patient scam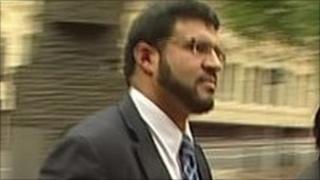 Two West Midlands dentists have been jailed for defrauding patients and charging them inflated prices.
Ikhlaq Hussain, 38, and Jaspal Bachada, 37, advertised for NHS patients but then illegally charged them private rates for treatment over four years.
They committed fraud at their practice in Droitwich, Worcestershire, amounting to about £90,000, Birmingham Crown Court was told.
Hussain was jailed for two-and-a-half years and Bachada for 20 months.
Hussain, from College Road, Birmingham, was found guilty in July of two charges of conspiracy to defraud patients at the Droitwich practice.
His partner Bachada, of Stourbridge, had admitted the same charges.
The two men owned the practice in Blackfriars Avenue between April 2002 and 2006.
Because files have been lost it is difficult to know exactly how much money was involved, the court was told.
Investigators from the NHS Counter Fraud and Security Management Service examined more than 2,500 files as part of the investigation, which took seven years.
The charge of conspiracy to defraud involved the destruction of records and also hiding records in a garden shed, prosecutors said.
Hussain and Bachada had built up a chain of dental practices in the West Midlands region, with other businesses in Birmingham, Walsall, Tamworth, Nuneaton, Warwick, Bromsgrove, Worcester and Lichfield.
Both have been suspended from practice by the General Dental Council.