Vodafone cuts 400 jobs at Banbury customer centre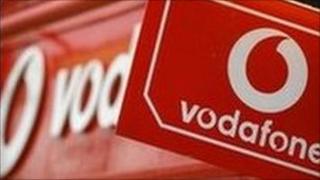 Four hundred jobs are to go at a customer relations centre for mobile phone giant Vodafone in Oxfordshire.
The centre at Banbury Business Park in Adderbury will close in 2011.
Two hundred of the posts will move to other Vodafone sites at Newark in Nottinghamshire, Stoke-on-Trent in Staffordshire and Didsbury, Manchester.
A spokeswoman said the Banbury centre had a lot of little teams carrying out different tasks, but that Vodafone wanted "bigger, more specialist teams".
'Centres of excellence'
She told BBC News the company, which has its UK headquarters in Newbury, Berkshire, wanted the new teams to become "centres of excellence".
Workers at the Banbury centre could apply to be relocated, but may not want to move, she added.
Matthew Brearley, Vodafone UK HR Director, said: "Today's changes are about creating a lean and fast moving organisation and at the same time bringing in additional customer facing roles.
"We also want to ensure that people at risk of redundancy are supported to find alternative roles."
Vodafone is the world's largest mobile operator by revenue.
In July it said its quarterly service revenues had risen for the first time since the global recession hit.