Further tests needed in Moat Taser firm man's inquest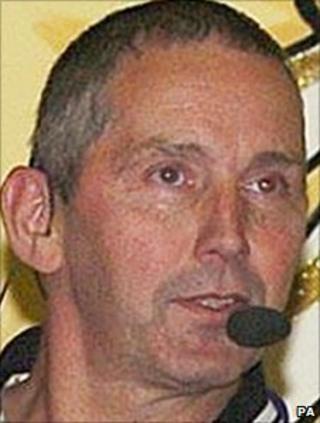 Further tests are being carried out to find the cause of death of an ex-police officer whose firm supplied Tasers in the stand-off with gunman Raoul Moat.
An inquest in Northampton heard toxicology and histology tests on Peter Boatman, 57, were required.
Mr Boatman's police job was to assess Taser weapons but he left to join Pro-Tect who supplied unauthorised Tasers used in the Northumberland stand off.
Coroner Anne Pember adjourned the inquest to a date to be fixed.
Licence revoked
No members of Mr Boatman's family were present during the short hearing.
The Home Office revoked Pro-Tect's licence to import and sell Tasers after it breached its terms by supplying a model which was still being tested by government scientists.
The weapons were given directly to police involved in the Moat manhunt.
Moat died after a six-hour stand-off in Rothbury.