Tyneside addict 'abused by Pc' kept 10-year silence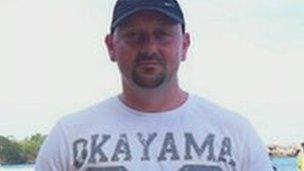 A drug addict who said she was sexually abused by a policeman kept her silence for 10 years, a court has been told.
Pc Stephen Mitchell, 42, denies five counts of rape, six of indecent assault and 15 of misconduct in public office.
The policeman, of Glasgow, was based in Newcastle, where he offered "favours" to heroin addicts and vulnerable women in return for sex, jurors have heard.
The woman told Newcastle Crown Court she feared she would not be believed because she was a heroin addict.
She said Mr Mitchell groped her at Newcastle's Pilgrim Street police station when she was arrested on suspicion of shoplifting in 1999.
He then visited her home and had sex with her twice a week for several months, she told the court.
Giving evidence on the second day of the trial, the woman, now 36, said: "At the time I was a heroin addict and he was a police officer.
"I was an addict with a criminal record. Who would believe me over a policeman?
"I was just standing there shocked and thinking, 'this is not happening'. I was hoping someone would come in. That didn't happen."
She added: "For us addicts, some police officers are really nice, and others treat you like dirt."
The charges relate to 16 complainants Mr Mitchell met in the line of duty, the hearing has been told.
Mr Mitchell, who joined Northumbria Police in 1998, is also accused of repeatedly raping a heroin addict who asked him to help her get back her children from care.
The offences are alleged to have happened between 1999 and 2006.
Related Internet Links
The BBC is not responsible for the content of external sites.