Dover Council admits white cliffs photo mistake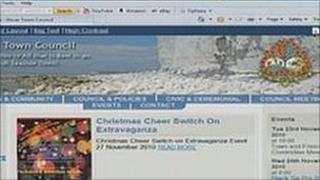 A council in Dover has admitted a photograph of the famous white cliffs on its official website was actually taken in neighbouring Sussex.
Dover Town Council said it used a picture of the Seven Sisters cliffs to save money and avoid paying copyright.
A local photographer spotted the mistake when logging onto the website.
Dover Town Clerk Michael Webb said: "We'll hold our hands up, we're transparent. If people view it as a mistake, then OK, mistake it is."
He added: "Hindsight being the passport to infallibility - here is a good example of it."
One Dover resident told BBC South East Today: "It doesn't reflect the Dover white cliffs, it's nothing to do with it at all."