England 2018 World Cup bid cost councils £2.1m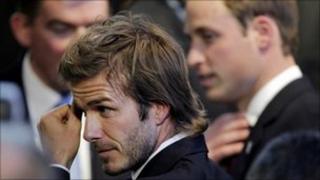 Councils spent about £2.1m bidding for matches in England's failed attempt to host the World Cup in 2018.
Fifa members voted for Russia to host the tournament on Thursday with England gaining just two votes.
The national bid cost the Football Association £15m but councils had to help fund bids to the FA if they wanted to host matches in their area.
The two highest spending authorities were Sunderland and Bristol at £421,584 and £363,000 respectively.
The figures were obtained by the BBC using the Freedom of Information Act and reflect spending by each council to compile their bids up until October.
The 12 towns and cities hoping to host matches were Birmingham, Bristol, Leeds, Liverpool, London, Manchester, Milton Keynes, Newcastle, Nottingham, Plymouth, Sheffield and Sunderland.
The councils in all of those places provided figures for the amount spent, except Nottingham and Sheffield.
Some of the spending for each area included either part or all of a £250,000 contribution to the England 2018 marketing budget.
In many areas the council paid part of that cost and the rest was paid by others, such as tourism organisations and local businesses.
The figures show the councils' total spending including their contribution to this fund.
Liberal Democrat MP for Bristol West, Stephen Williams, said the city could not afford to spend the £363,000 it did on the bid "especially at this time".
He added he thought it would have been worth the cost of the bid if the Fifa vote had been a "proper, level playing field".
A spokeswoman for the Taxpayers' Alliance, a lobby group which believes Britons pay too much tax, said the spending by the local authorities was a "waste".
"It's a shame that these councils have spent hundreds of thousands of pounds of taxpayers' money on the World Cup.
"It doesn't seem to make sense that they were spending before England had even won the bid to host the World Cup, it's such a waste."
But Chris Alexander, the bid director for Sunderland City Council, said it spent the money as it was "very keen" to bring the World Cup to the city.
"With football such a passionate part of city life, being part of the FA Bid has been a great opportunity to showcase Sunderland's many attractions," he added.
And Bristol City Council's deputy leader, Simon Cook, said he believed the legacy of raising the profile of sport in the city made it worth spending the money.
"Of course we had to bid, how ludicrous would it have been if every major city apart from Bristol had bid and we'd just turned our backs on it?"