Cleared man in bid to find Stourbridge paperboy killer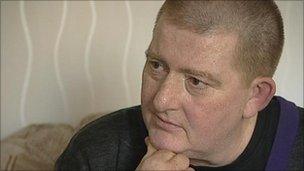 A man cleared of murdering a newspaper boy in 1978 has urged police to use DNA technology to catch the killer.
Vincent Hickey was jailed for murdering Carl Bridgewater, 13, who was shot dead in a burglary at Yew Tree Farm.
Mr Hickey, 57, who was one of four men convicted, called for the case to be reopened and said he would undergo DNA tests to help get justice.
The four were cleared in 1997 after the Court of Appeal found two Staffordshire police officers fabricated evidence.
Det Supt Dave Mellor, from Staffordshire Police's major investigations department, said in response to Mr Hickey's call that the case remained "under review" in line with the force's policy, but forensic science advances had not helped the case move forward.
Michael Hickey, his cousin Vincent and a third man Jimmy Robinson, spent 18 years in jail for Carl's murder.
A fourth man who was convicted of murder, Patrick Molloy, died in prison in 1981, aged 53.
The Court of Appeal quashed their convictions after defence lawyers brought new evidence based on advanced technology which showed two police officers had fabricated and forged a confession from Vincent Hickey.
The case remains unsolved.
Vincent Hickey said there were fingerprints on Carl's bicycle and a uniform button was left on the windowsill of the farm, neither of which had ever been forensically analysed by police.
He said: "Me and my family are just as much victims as Carl Bridgewater's family has been. A child has been killed, doesn't anyone want to know who did it?"
He said out of respect for Carl's family he had not contacted them about his offer to undergo DNA tests.
"It's as if, just like us, we wasted 20 years fighting for justice, they have wasted 20 years hating us," he added.
Mr Hickey said his own family did not want it all "brought up" again but he was keen to see the case reopened and hopefully solved.
"Everyone will be happy when this has been put to bed," he added.
However, Det Supt Mellor said the case was under review and this included assessing all available information and evidence.
"The Forensic Science Service has assisted Staffordshire Police," he said.
"Recent advances in forensic science have not presented any positive outcomes to date.
"Forensic opportunities will remain under constant review given advances in that area of crime investigation."
Related Internet Links
The BBC is not responsible for the content of external sites.