Twelve councils' children's services poor, Ofsted finds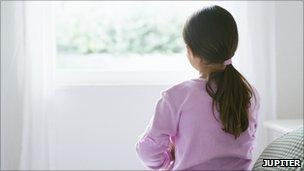 Twelve councils across England are performing poorly overall in providing children's services, according to government inspectors' reports.
Figures from Ofsted named authorities in Salford, Birmingham, Calderdale, Doncaster, Essex, Kent, Leeds, Sandwell and Torbay as performing poorly.
Nottinghamshire, Peterborough, and Worcestershire were also given poor ratings in the report.
Twenty councils were found to be providing excellent services.
That figure was double the previous year. A total of 77 councils are performing well, with 37 councils rated as providing adequate provision.
The outcomes for six authorities are not yet being published as further inspections are due to be held, the regulator added.
They are Suffolk, West Sussex, Cheshire West, Haringey, Warrington and Cornwall.
Her Majesty's Chief Inspector Christine Gilbert said it was "very pleasing" to see an increase in the number of local authorities, both rural and metropolitan, providing excellent services overall.
She said: "The minority of councils that are performing poorly were put in this category primarily because they are not doing enough to keep children safe.
"Inadequacies have been identified in their approach to safeguarding children.
"These authorities know where improvements are needed and have plans in place to improve.
"There is much they can learn from the examples of those authorities who are performing well and excellently."
The local authorities whose performance is judged as excellent are: Barnet, Bath and North East Somerset, Buckinghamshire, City of London, Hammersmith and Fulham, Hampshire, Havering, Hounslow, Kensington and Chelsea, Kingston Upon Thames, Lewisham, Lincolnshire, North Somerset, North Tyneside, Oldham, Richmond upon Thames, Sutton, Trafford, Wandsworth and York.
Related Internet Links
The BBC is not responsible for the content of external sites.