Policeman cleared of Kent A21 death crash charge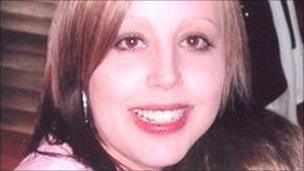 A police officer has been cleared of causing the death by dangerous driving of a mother-of-three in Kent.
Pc Nigel Brown, 47, was behind the wheel of an unmarked police car when it was involved in the head-on crash on the A21 in Tonbridge.
But he told Maidstone Crown Court there was nothing he could have done to avoid the crash which killed Felicity Austin, 29, in May 2009.
Pc Brown was also cleared of causing death by careless driving.
Jurors heard he was driving within the speed limit, at 55mph, when his Skoda Octavia crashed into Miss Austin's Renault Megane.
The Metropolitan Police officer was part of a surveillance team which had followed a target from London to Kent. The officers were in two cars.
Jurors heard he had received numerous driving courses in the police and had 15 years' experience in driving high-performance cars for surveillance purposes.
Prosecutors had argued Pc Brown's car was straddling the central white line prior to the collision
But giving evidence, the officer said he thought Miss Austin's car was in the middle of the road as if she was trying to overtake the car in front.
Describing the crash, he said: "I don't think I had time to steer at all or brake. It was that quick."
Miss Austin, 29, a pre-school worker and mother of three boys, was on her way home to Hadlow and was driving at 14mph. She was pronounced dead at the scene.
Following Miss Austin's death, the Independent Police Complaints Commission (IPCC) led an investigation and passed its file to prosecutors.
IPPC Commissioner Mike Franklin said: "Felicity Austin was a woman with so much to live for - loving parents, a fiancé and three young sons.
"It must be absolutely awful for them to have to deal with what has happened and I know that this verdict will be very difficult for them to come to terms with.
"However, the actions of Pc Brown have been thoroughly scrutinised in a criminal court in front of a jury which has come to the decision that Pc Brown did not cause her death by driving dangerously."
The IPCC said its investigation report will be passed to the Metropolitan Police. The Met will then tell the IPCC of its plans in relation to misconduct.
Related Internet Links
The BBC is not responsible for the content of external sites.