Elmbridge tops Halifax quality of life list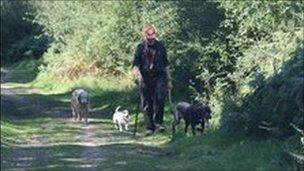 A Surrey borough has been named as offering the best quality of life in the UK for the third year running.
Research by the Halifax bank showed Elmbridge topped a table based on factors including life expectancy, health, employment, school results, crime, house size and weather.
Hart in Hampshire came second, followed by Wokingham in Berkshire, Sevenoaks in Kent and South Cambridgeshire.
Two thirds of the areas in the top 50 table were in south-east England.
Only four of the top 50 local authority areas are outside the South, and all of those are in the Midlands, the Halifax said.
Hambleton is the highest ranked area of Yorkshire and the Humber in terms of quality of life, and it ranks just 78th overall, while Castle Morpeth in the North East comes 114th and Congleton in the North West is 121st.
Eleven of the top 50 are in the east of England, while two are in the South West and only one, Richmond upon Thames, is in London.
Aberdeenshire is the highest ranked place in Scotland, but it comes only 178th overall, while Monmouthshire is the top place to live in Wales but it ranks only 189th nationally.
Researchers found that people in Elmbridge had a life expectancy of 81.4 years and 95% were in good health.
In all, 75% of people were employed, with average weekly incomes of £1,018.
Schools produced above-average results and the area enjoyed above-average sunshine and less rain than many other parts of the UK.
But the sunniest place named by researchers was the Isle of Wight, with Castle Point in Essex receiving the least rain.
"The old adage of 'health, wealth and happiness' is the traditional measure of a good quality of life," said housing economist Nitesh Patel.
"For the third year running Elmbridge has delivered against a range of indicators."
Related Internet Links
The BBC is not responsible for the content of external sites.