Bishop of East Anglia to continue work despite cancer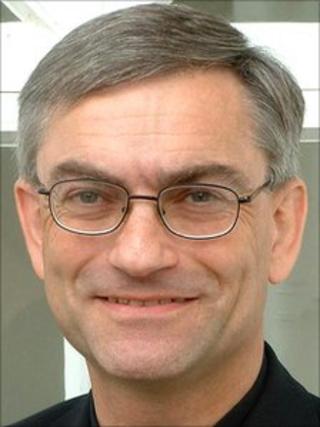 A bishop who has fought terminal prostate cancer for five years, and has been given just weeks to live, has pledged to continue his ministry.
Bishop Michael Evans will, with the help of others, continue to fulfil such duties as are possible, a statement from the Diocese of East Anglia said.
Bishop Michael informed the people of the diocese at Sunday services that his cancer had now progressed.
He asked for their prayers and thanked them for their care and support.
Expressions of care should be limited to prayer, rather than cards, letters and e-mails to which he would be unable to respond personally, he said.
"As I live now under the shadow of death, my prayer is very much that of St Paul, that I may know something of the power of Christ's resurrection and a share in his sufferings," he said.
The Diocese of East Anglia covers Cambridgeshire, Greater Peterborough, Norfolk and Suffolk.
Bishop Michael was appointed in 2003 and is the third cleric to head the diocese that was founded in 1976.