BT broadband race winners announced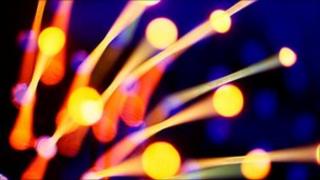 The winning areas in a race to get high-speed fibre-based broadband have been announced.
BT invited communities to vote in its Race to Infinity competition, with the most popular exchanges added to its roll-out.
Whitchurch in Hampshire, Caxton and Madingley, both in Cambridgeshire, took the top three positions.
Innerleithen in the Scottish Borders, Blewbury in Oxfordshire and Baschurch in Shropshire were also successful.
The three-month competition closed on 31 December and was designed to offer smaller communities, which would usually have to wait longer for faster broadband, the chance to show how much they wanted better services.
BT initially said the top five areas would be added to its roll-out but added Baschurch due to the high amount of votes it attracted.
Each community needed to register at least 1,000 votes to be eligible with each area ranked as a percentage by the amount of votes compared to the number of available phone lines.
Community spirit
However the top four areas finished with more than 100%.
A BT spokesman said it used publicly available data to set the amount of phone lines.
He added: "The number of premises will often be more than the number of lines at an exchange as new premises are built.
"As each vote was entered.... it was validated. In addition we conducted extensive background checks on the data to ensure that any invalid votes were removed."
John Buckley, campaigner for Whitchurch in Hampshire, said: "It will make the town a better place for home working and as a business location.
"The competition has helped develop the community spirit in the town with so many people working closely together."
The telecoms firm said the results would also help influence its future plans on where it deploys the technology.
Gavin Patterson, from BT Retail, said: "We've been so impressed by the passion and commitment of the people who signed up to campaign for their areas up and down the country."
BT said the winning exchanges would have the new service up and running by early 2012.