Future of Auckland Castle discussed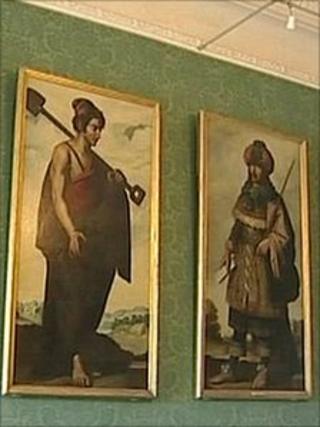 Church officials have visited Auckland Castle to assess if it is still suitable to house church leaders.
The building has been home of the Bishop of Durham for 800 years.
The meetings were held on Wednesday with representatives from the local and regional diocese and the county council.
It aimed to look at the suitability of the castle as the home and base of the ministry, local and national, for the future Bishop of Durham.
Peter Crumpler, spokesman for the Church Commissioners, said: "The meetings were about looking, listening and learning. It focused on the suitability of Auckland Castle for the future home of the next Bishop of Durham."
He said a report would be drawn up with the intention to put to the board of Church Commissioners and a decision would be made in the next couple of months.
There is also a proposal to sell works by Spanish Baroque artist Francisco Zurbaran, which hang at Auckland Castle.
Commissioners want to raise £15m from them to fund charity work in poorer areas.
The historic paintings have hung at the castle in a room specifically designed and built for them, for 250 years.
Commissioners have agreed to a three-month review by a working party.