Essex lawyer calls for changes to CRB checks system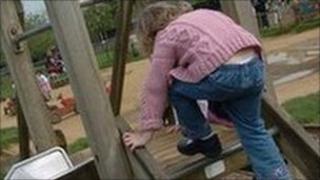 An Essex barrister is calling for a change in the criminal records checking system because dozens of innocent people across England are being denied job opportunities.
Many professionals, including teachers and social workers, accused of offences which never came to trial or were dismissed in court, find the way blocked when they apply for new posts.
Alleged offences are often revealed to potential employers who make checks with the Criminal Records Bureau (CRB).
Any information, whether proven or not, can be disclosed if it is considered relevant by police.
Essex barrister David Dadds is dealing with about a dozen cases of people who think they have been unfairly rejected for new jobs.
The existing system is currently the subject of a government review and a report is due out this month.
John Pinnington, from Benson in Oxfordshire, was a deputy school principal until allegations were made against him by pupils.
Nothing was ever proven and he was never charged with an offence.
But when his school changed ownership and he had to reapply for his job, the allegations came to light and he was not reappointed.
For the past five years he has been unable to work as the allegations still show on his CRB check when he applies for posts.
Police give information
"I've never been arrested, I've never been charged and yet if you read my CRB check it would appear that I'm a serial rapist," Mr Pinnington said.
The BBC also spoke to a social worker from the East of England who had allegations made against him by a teenage girl.
The case went to court and he was found not guilty by a jury in just 20 minutes.
But the allegation still appeared on his CRB disclosure for two years when he applied for new jobs.
To get a CRB disclosure removed, a person must appeal to the CRB, who will then refer this to the local force which provided it to reconsider the decision.
The alternative is a Judicial Review which is expensive and time consuming.
Relevant information revealed
Mr Dadds said a more open appeals procedure is needed.
"The current system, in my opinion, is not working," he said.
"Clearly there needs to be protection of vulnerable children.
"But that needs to be balanced between the need to protect the social worker and the profession against irreversible damage to the individual's rights to work and family life."
Norfolk Police have a team of 16 people making about 75,000 checks every year and they disclose information held by the force in about 200 cases.
Bernie Docherty, crime and incident registrar at Norfolk Police, said the decision to disclose information is not taken lightly.
"I will only make the disclosure where I honestly believe the information is relevant," he said.
The story can be seen on Inside Out (East) on BBC One at 1930 GMT on Monday 10 January 2010
Viewers elsewhere can watch at bbc.co.uk/iplayer