Christian hoteliers appeal against ban on gay couple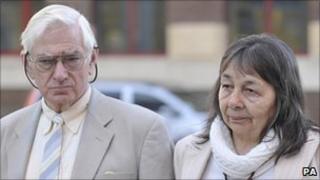 The Christian owners of a Cornwall hotel who unlawfully refused to allow a gay couple a double room have appealed.
Peter and Hazelmary Bull, of the Chymorvah Hotel, near Penzance, said they did not believe unmarried couples should share a room.
But Martyn Hall and his civil partner Steven Preddy, from Bristol, said the incident in September 2008 was "direct discrimination".
The Christian Institute is reportedly funding the appeal.
A judge at Bristol County Court earlier this month ordered the couple to pay £1,800 each to Mr Hall and Mr Preddy.
At the time of the judgement the couple said they were "obviously disappointed with the result".
Mrs Bull said: "Our double-bed policy was based on our sincere beliefs about marriage, not hostility to anybody."
Mr Preddy said that when he and his partner booked the stay they had wanted "a weekend away" and denied that it was "a set up sponsored by a pressure group".
The judge accepted that the couple's Christian views were genuinely held but over the past 50 years social attitudes in Britain had changed and he said it was inevitable that laws would "cut across" some people's beliefs.
The appeal will be heard later in the year.