Hotels' future secure in buy-up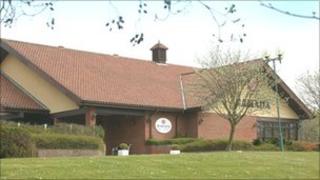 The future of 10 hotels, owned by a firm which went into administration this week, has been secured after they were bought up by a leisure chain.
Akkeron Hotels has acquired the premises in the East of England and Midlands from Butterfly Hotels and says the move should secure 200 jobs.
The hotels include Ramada hotels in King's Lynn, Bury St Edmunds, Colchester, Peterborough and Stevenage.
The deal sees the hotels transfer to Akkeron for an undisclosed sum.
'Business as usual'
The other hotels in the deal include Holiday Inn Express hotels in Banbury, Birmingham and Kettering and Best Western hotels in Corby and Dudley.
Akkeron said it "has acquired a large proportion of the assets and goodwill of Butterfly Hotels" and "will operate 10 of the former Butterfly hotels without interruption to bookings".
Akkeron Hotels Group sales and marketing director Nick Greaves said: "From the customer's perspective, it will be business as usual but the management will benefit from the support of a wider group.
"Our aim is to ensure that the only changes will be improvements in service and facilities."
Akkeron Hotels is based in Richmond-upon-Thames, Surrey.