Thames Valley Police job losses as force cuts budget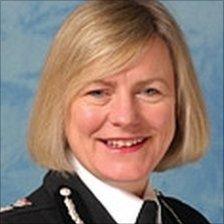 Thames Valley Police will axe 270 jobs this financial year after the force's budget was slashed by £12m.
The job losses were confirmed as Thames Valley Police Authority set its annual budget for 2011/12 at £383m.
Thames Valley will lose 114 policing jobs and 156 other staff posts, with a total of 800 jobs being lost over four years as the force aims to save £52m.
This amounts to 10% of the total workforce in Berkshire, Oxfordshire and Buckinghamshire.
Last month Chief Constable Sara Thornton said the loss of 800 jobs was a "worst case scenario" and said the "blue line is as thin as it should be in Thames Valley".
The authority's grant allocation has been reduced by 3.7% for 2011/12, and is anticipated to fall by 11.75% in total over the next four years.
The authority decided to freeze the policing element of the council tax precept which entitled it to a government cash incentive of about £3.3m.
This means policing in Thames Valley will cost council tax payers £154.30 in 2011/12 for a Band D property.
Khan Juna, who chairs Thames Valley Police Authority, said: "We will continuously work to find greater efficiencies in non-staff costs in order to minimise redundancies as far as possible."
Chief Constable Thornton said: "Our priority has always been to protect the service we provide to the public, and I am confident that we will continue to do this."
An information leaflet, summarising the budget and the level of police council tax per valuation band, will be sent by post to council tax payers at the end of February.
Related Internet Links
The BBC is not responsible for the content of external sites.