County Durham mother admits man's car death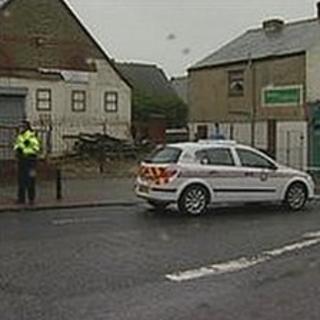 A mother-of-two has admitted killing a man who was run over in the car park of a shop in County Durham.
Shaun Dalby, 28, from Coxhoe, died when he was struck by a Fiat Punto in the Browning Hill area last February.
Naomi Myers, 21, was originally charged with murder, but prosecutors accepted a guilty plea to manslaughter at Newcastle Crown Court earlier.
She was granted conditional bail until 1 April by Judge Esmond Faulks, who warned her she faced a prison sentence.
The court heard Mr Dalby was killed during an incident in a Co-op store car park in Coxhoe early on 2 February 2010.
Prosecutor Mark Giuliani said experts had concluded that Myers, of Park Avenue, Coxhoe, had applied the brakes before she hit Mr Dalby and that she had been travelling at a speed of greater than 12mph.