Brighton lift fall man 'lucky to be alive'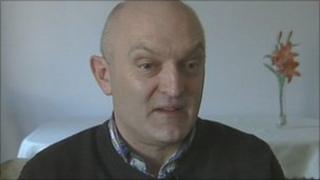 A man who fell 20ft down an open lift shaft at a building site in Brighton has said he feels lucky to be alive.
David Homewood, 54, from Eastbourne, East Sussex, was delivering a kitchen unit to Ocean Heights flats in Roedean Road, when he fell in November 2009.
Building firm Brighton Construction Ltd has been fined £25,000 and ordered to pay £15,000 costs after admitting breaching Health and Safety rules.
The Health and Safety Executive (HSE) said it should have fitted guardrails.
Mr Homewood suffered a fractured spine and pelvis and a ruptured aorta.
He was in intensive care for six days and in hospital for four weeks. His walking is now impaired and he has not been able to work since.
He said he remembered losing his footing and falling down the open lift shaft.
"An ambulance driver who picked me up a little while later to take me for a check-up was looking at my records and he said, 'You should be dead - I don't know of anybody who recovers from that'," he said.
"I didn't realise at the time, but I am extremely lucky."
Lewes Crown Court was told on Thursday that an HSE inspector had visited the site five months before Mr Homewood fell.
The inspector wrote to Brighton Construction requiring that any openings in the floors were protected with guardrails.
The company did not wish to comment after the court hearing.