Darlington jobs created at engines firm Cummins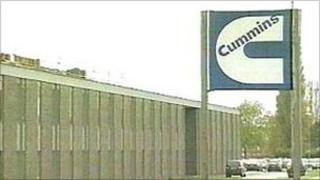 More than 100 new jobs are being created at the Darlington branch of an engines company.
Cummins will be recruiting 120 staff on temporary contracts to make engines for delivery trucks in Brazil and construction vehicles in China.
Town MP Jenny Chapman described it as tremendous news and another big boost for the area.
On 1 March it was announced that Hitachi is to built a new rolling stock factory in nearby Newton Aycliffe.
Ms Chapman, the Labour MP for Darlington, said: "I know it's 120 new jobs, and the reason we are getting them is because its recognised that we have the skills in Darlington that they do not have in Brazil and China.
"This is the only place on the planet where they think they can make these engines."