Kent Police welcome the introduction of 'Sarah's Law'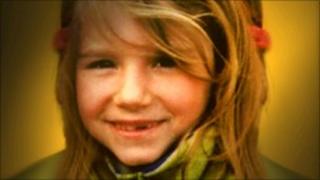 Parents in Kent can now find out if someone who has contact with their child is a convicted paedophile.
The Child Sex Offender Disclosure Scheme, known as Sarah's Law, is in the final stages of being rolled out across England and Wales.
Eight-year-old Sarah Payne was kidnapped and murdered by convicted sex offender Roy Whiting in West Sussex.
After the murder in 2000, Sarah's mother Sara Payne, of Surrey, called for the law to be changed.
Protect children
Under the scheme, a parent can ask police if someone with access to a child has a conviction for child sexual offences.
Det Supt Maria Shepherd, of Kent Police, said it would build on a "robust system" in place for managing sex offenders.
She said: 'We are determined to do everything possible to protect children and families from harm in our communities."
Whiting was jailed for life, with a 50-year tariff set by the then Home Secretary David Blunkett.
The jail term was reduced by 10 years by a High Court judge last year.