Ex-Kent Labour MP Howard Stoate backs NHS shake-up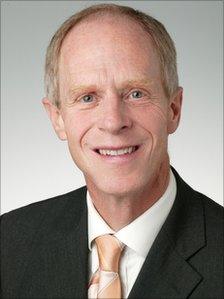 A former Labour MP, who is also a doctor, has backed the coalition's planned reorganisation of the NHS.
Dr Howard Stoate told BBC Radio Kent he was in favour of primary care trusts being scrapped and GPs being given control of much of the NHS budget.
Labour opposes the government's plans, calling them a "distraction".
He said: "If you put decisions back in the hands of local clinicians, if you allow some freedom to make choices and to work with local patients and other groups, you really can start to change services for the better."
Dr Stoate also said fears many GPs would get bogged down with managerial tasks were unfounded as just five doctors dealt with that sort of work in Bexley.
He added: "In Bexley for example, there's a group of five GPs, I work two days a week [on managerial work], the others work one day a week and we are providing services that cover 120 GPs.
"The myth that all GPs will spend all their time doing paperwork simply isn't the case.
"The GP group in Bexley has elected us to manage the affairs on their behalf. We of course report back to them."
However, he does believe the government needs to involve other health professionals, such as nurses.
The Health and Social Care Bill, currently going through Parliament, is the largest piece of health legislation since the NHS was created.
It would allow groups of GPs' consortia to decide what health care to buy - something currently done by primary care trusts, which are being axed - putting £60bn of the health budget into their control by 2013.
The plans would also allow doctors to buy care from "any willing provider", including private companies and voluntary groups.
Opponents say the changes could lead to the "privatisation" of the NHS, but supporters say they will remove unnecessary bureaucracy.
Labour leader Ed Miliband has accused the government of being unwilling to listen to criticism of the proposals.
He said the plans were "out of touch" with medical staff, "threatened the fabric of the NHS" and would mean the health service being subject to EU competition law.
Lib Dem activists have also aired their concerns, voting against the restructuring at their Spring Conference.
Dr Stoate stood down as an MP at the 2010 election after claiming changes in the rules surrounding second jobs meant he could no longer practise as a GP.
New regulations requiring MPs to register more details of their earnings and time spent on second jobs came into force in July 2009.
Related Internet Links
The BBC is not responsible for the content of external sites.