Canterbury rapist jailed after cold case DNA probe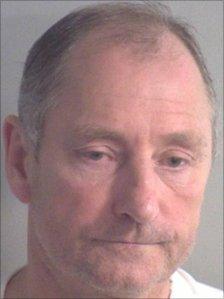 A Lancashire man has been jailed for life for a rape in Canterbury more than 20 years ago after latest scientific techniques helped to find a DNA match.
James John Robertson, of Spring Street, Rishton, was convicted and jailed at Canterbury Crown Court for the attack on a 20-year-old woman in 1988.
Jurors heard he offered her a lift home, but instead drove her to a rural area where he attacked and raped her.
The 58-year-old was ordered to serve at least seven and a half years.
Sentencing, Judge Adele Williams told him: "You are a depraved and dangerous man. You acted in a cold and calculated manner.
"You have perverted tendencies and you have shown no remorse.
"You will remain in prison until it is considered you no longer remain a danger to women."
The court heard the woman had been out in Canterbury on 19 August.
She had an argument with a friend, and Robertson approached her later in the evening and offered her a lift home.
Instead of taking their agreed route, he drove out of the city to Littlebourne and then Nackington Road.
In the early hours of 20 August, he assaulted and raped her in an ordeal lasting more than two hours and then left her in the city centre.
Police investigated the crime in the 1980s, but no-one was charged.
By the time a cold case investigation team reopened the case last year, Robertson had been convicted, jailed and released for causing grievous bodily harm in another attack and had moved to the north west.
Experts re-examined DNA taken from the victim in 1988 and found it matched Robertson's DNA which was on the database.
Cold case scientist Sally Hill said the advances in DNA techniques helped the Forensic Science Service to provide Kent Police with a new lead.
After the hearing, Det Insp David Withers said: "The young woman went through a terrible ordeal 22 years ago.
"Supported by her family, she has bravely relived that ordeal by giving evidence before a jury over two days."
The court heard Robertson had previously been convicted of murder and assaulting a police officer in Scotland in the 1970s.
Related Internet Links
The BBC is not responsible for the content of external sites.