Kent and Sussex Police link attempted abductions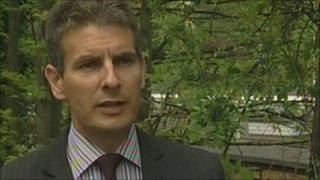 Three recent attempted abductions of young girls in Kent and Sussex are being linked by police.
Detectives from both forces are investigating the incidents over a week in Ashford, Hawkhurst and Rye.
All three cases happened in the evening when the girls were approached by a man driving a blue car. He tried to grab them and all three managed to escape.
Det Supt Rob Vinson, from the Kent and Essex Serious Crime Directorate, said: "Someone knows who this man is."
The incidents, in Kings Avenue, Rye; The Moor, Hawkhurst and Brabourne Lees, in Ashford, happened between 31 March and 6 April.
'Piece of jigsaw'
All the girls described the man as white, having a beard or stubble and driving a dark blue car.
Two of the girls said the man had a "squashed" nose, and they all said physical force was used to grab them.
In the incident in Brabourne Lees, the girl was cycling when she was stopped by the man, while the other girls were walking.
Det Supt Vinson has advised parents and guardians to remain vigilant, and to ensure their children are supervised and well-versed in the potential risks of talking to strangers.
"We have got three separate occasions where young girls - walking or cycling alone - have been grabbed by a man, we believe the same man.
"Thankfully, they've struggled and got away, but we are concerned that we find this man as soon as possible."
Appealing to anyone with any information to contact police, he said: "No matter how small or insignificant the information feels, please contact us as it could be the piece of the jigsaw which could help us solve this crime."