Two sentenced for arson at Chase Plastics in Brandon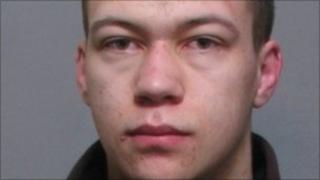 A man and a boy have been sentenced for their part in an arson attack which caused damage estimated at £400,000 to a Suffolk factory.
Some 50 firefighters tackled the fire at Chase Plastics, on London Road in Brandon, in February 2010.
David Allison, 20, of Micklesmere Drive, Ixworth, was found guilty and will serve two years in a young offenders institution.
The boy was sentenced at Ipswich Crown Court to a 10-month referral order.
The 16-year-old and a 19-year-old man from Norfolk admitted starting the fire.
The 19-year-old is due to be sentenced on 9 May.
Det Insp David Giles said: "Staff were at work in the factory when the fire began, and it is fortunate that they were not hurt.
"What may have seemed like a laugh to these young men had the potential to harm others and caused fear in the local community."