Reservoir warning in North West for warm weather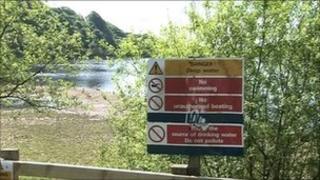 North West water company United Utilities has warned people not to swim in the region's reservoirs during the warm weather expected over the weekend.
The firm said their reservoirs can be so cold - rarely getting above 10C - that even good swimmers risk drowning.
Hidden currents also add to the risk, a spokesman said.
Safety manager Keith Gardiner said: "Reservoirs can seem inviting, particularly on hot days, but cooling off in them can be deadly."