Florida shooting suspect charged with earlier firearm act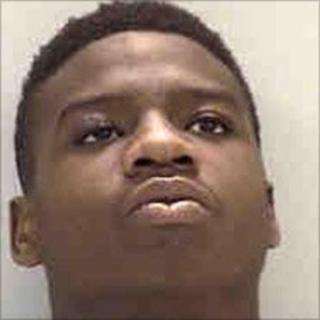 The 16-year-old suspect arrested over the murders of two British tourists shot dead in Florida has been charged with an earlier firearm offence.
Shawn Tyson is accused of firing into a car on 7 April and has been charged with five counts of aggravated assault with a firearm without intent to kill.
He was charged as an adult and ordered to remain in custody without bond.
He is also expected to be charged with murdering James Cooper, of Warwick, and James Kouzaris, from Northampton.
Mr Kouzaris, 24, had been staying with the family of his university friend Mr Cooper, 25, in Longboat Key, about 12 miles away from where their bodies were found.
They were discovered lying 50ft apart in a housing estate in the Newtown area of Sarasota city.
US prosecutors have said they intend to charge the 16-year-old as an adult in connection with the deaths of the two ex-Sheffield University students.
A court hearing for the firearm charges was held in Sarasota County Jail on Friday.