St George's Day celebrated with dragon hunt at castle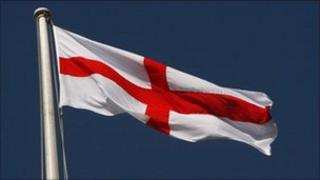 St George's Day is being celebrated with events across England, including a dragon hunt and medieval combat training at a Lancashire castle.
Clitheroe Castle is hosting a three-day extravaganza over the Easter weekend, also including weapons and armour handling and storytelling.
A procession through Dudley and an enactment of the tale of St George and the Dragon in Gravesend are two others.
Birmingham is hosting a fete in Victoria and Chamberlain squares.
Baroness Margaret Eaton, Chairman of the Local Government Association, said: "Councils see bringing their communities together as one of their key roles, and St George's Day provides a great opportunity to do this.
"Town halls across the country have laid on a huge range of fun events to encourage everyone to get out and enjoy the day, as well as hopefully boost visitors to tourist attractions and town and city centres."