Crushing defeat for Lib Dems in East England elections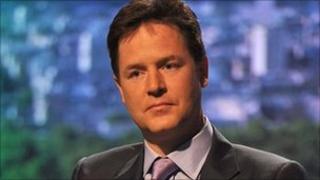 They were warned it could be bad - and it was. On nearly every council in the East the Liberal Democrats saw their vote collapse.
There were a handful of exceptions, most notably Colchester, where the party held every seat and increased its vote.
That was being put down, at least in part, to the performance of maverick MP Bob Russell.
The Conservatives entered this campaign expecting to make losses. They didn't. Here they gained 17 more councillors and won control of three more councils. North Norfolk was arguably their biggest success.
Lamb 'the loyalist'
That could be down to Norman Lamb, the Lib Dem's MP and Nick Clegg's advisor.
He's been seen as a coalition loyalist - until a recent furore over the health reforms.
In the same way that Nick Clegg has proven to be the issue in Sheffield, where the Lib Dems were also kicked out, Norman Lamb may have been the issue in North Norfolk.
The Conservatives also won overall control of Tendring - while a nine seat gain gave them control of Northampton, where they again triumphed over the Lib Dems.
Clinging on
For Labour the fightback has well and truly begun.
They won Ipswich, there were also big gains in Luton and new councillors in a string of rural seats.
They have been clinging on by their fingernails in this region, and now they have a secure foothold again. Perhaps a more active campaign with plenty of ministerial visits paid off.
Of the other parties, the Greens continued to build in Norwich with another gain - they remain the main opposition on the city council, and the UK Independence Party held its seats.