Facebook and Twitter 'double-edged sword' for police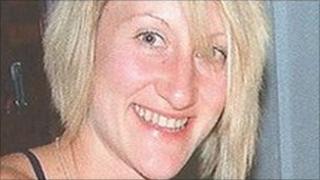 A senior police officer said the investigation into the murder of a pub landlady was hampered by "misinformation" on social networking sites. But are such sites making police work more difficult?
Soon after the discovery of Rebecca Thorpe's body in a pub freezer in Norfolk, postings about the case started appearing on Twitter and Facebook.
Miss Thorpe, 29, was shot dead by her partner Michael Tucker, 50, in March 2010, at the pub they ran, The Compasses Inn at Snettisham.
Tucker was jailed for 26 years for murder, but Det Chief Insp Jes Fry, who led the investigation, said officers were initially hampered by "speculation" about the case on social network sites.
"Historically when we have got a murder reported to us, it's easy to identify people that you need to speak to very quickly," he said.
"The problem that we have is that social media reaches out so very quickly to people that sometimes evidence that we can get from people is coloured by what they have already read or what they have seen on Facebook or whatever."
Mr Fry said rumours included untrue speculation that Miss Thorpe's body had been decapitated.
Mr Fry said: "I have come across social media being used in this way in the past, but this is the first time it has had such serious implications for our investigations."
He urged people to "exercise caution" when using sites to discuss major crimes.
"It is the same as gossip down the pub except amplified by thousands of times," Mr Fry said.
"This kind of misinformation made it difficult to establish whether potential witnesses had read details somewhere or knew them as fact. It also led to rumours which increased the concerns of the local community."
Meanwhile, the Association of Chief Police Officers (Acpo) said postings which repeated false information could be regarded as wasting police time and lead to prosecutions in certain circumstances.
A spokeswoman said they would considered on a "case by case basis".
However, Acpo added the sites were generally beneficial to police work.
"All police forces use social media, such as Facebook, in one way or another and it is a great way of engaging with members of the public," the spokeswoman added.
'Powerful tool'
Mr Fry said social network site postings themselves could be very useful for investigators.
"It's a double-edged sword really," he said.
The officer said more resources were needed to sift through "incredibly large volumes of information", but useful details could then be gleaned.
He said if people refrained from "embellishing the story" and from guesswork the internet was a "very powerful tool" for police.
The relationship between law enforcers and social networking sites is becoming increasingly entwined and complicated as more people use such sites.
Facebook, which is used by about 30m people in the UK, has been the source of evidence in trials that has led to criminals being jailed.
In December, the Old Bailey heard how a woman joked on the site about a fatal attack she had carried out.
Ruby Thomas, 18, of Anerley, was convicted of manslaughter at the end of a trial that heard she responded on Facebook to her friend's comment, "Remember the gay man u beat up?"
Last year, a prolific burglar was jailed by police after using the site to taunt police that he could not be caught.
Roy Boodle, 28, who used his mobile phone to update his Facebook page, was arrested after officers put his photo on the force's Most Wanted website.
Social network sites have also been used to aid numerous police campaigns and to aid crime prevention.
Last year, Greater Manchester Police (GMP) set up a 24-hour Twitter feed which made public every call it received.
'Real challenge'
Media law lecturer Daithi Macsithigh said the speed of communication over the internet meant "within a couple of hours information has gone global".
"So it's a real challenge for the police and for others who may be interested in how information is getting out there and how they might conceivably be able to control it."
Mr Macsithigh, of the University of East Anglia, said it was human nature to discuss events and this was the modern way of doing so, but he warned posters should be more aware of Britain's "clear laws" on issues such as contempt of court.
"The difference is now that what you would say to someone in the queue at the butcher is being communicated, it is being published, in a very different fashion," he said.
"So there's certainly room for a greater degree of public education in this regard but I would imagine there would be those who would also like to see some influence put on major websites to take action or to control that - but whether they are willing to do that is another matter."