South West Water does not expect summer hosepipe ban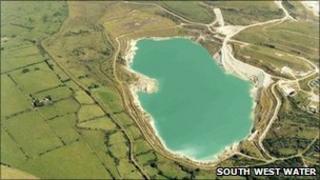 A water firm has explained why it feels confident there will be no hosepipe bans or water restrictions in the South West this summer.
South West Water (SWW) said it had recently acquired two more reservoirs in Cornwall and upgraded its network to move water around the region.
Despite this, a spokesperson said reservoirs were 75% full which was below the normal average.
The company serves people in Cornwall, Devon and parts of Somerset and Dorset.
The two reservoirs that were recently acquired in Cornwall are Park Lake and Stannon Lake. Both are located on the edge of Bodmin Moor.
The Met Office said April was the UK's 11th driest since 1910.