South Tyneside gains Twitter access to unmask Mr Monkey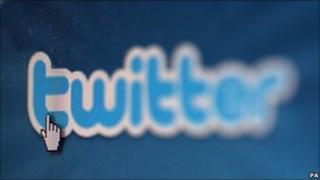 For several years he was the curse of certain South Tyneside councillors.
But now the online allegations made by the mysterious Mr Monkey have created an international legal precedent well beyond South Shields.
The blogger became notorious for a column which made scurrilous accusations against a number of councillors and a council officer.
He's stopped posting now, although the claims in all their lurid detail can still be viewed on the web.
But South Tyneside Council isn't letting matters lie.
It's determined to unmask Mr Monkey and bring him to book for defaming councillors and officers.
To that end, it has won a court case in California to compel Twitter to release the details of some of its account-holders.
The council suspects a connection between the accounts and Mr Monkey.
Super injunctions
It's a victory which has repercussions beyond South Tyneside because it could open the way for other individuals and organisations to pursue Twitter users.
Lawyers for footballer Ryan Giggs are currently trying to unmask the Twitter users who breached his super injunction.
But there are wider issues as well, particularly for the council taxpayers of South Tyneside.
The council estimates it has cost no more than £75,000 to pursue the case through the courts so far.
But that is public money, and of course more may well be spent if libel proceedings ever begin.
And then there is the question of who will sue.
Councils cannot sue for libel. If a case were to be brought, it would have to be by named individuals.
They include the council leader Iain Malcolm and former Conservative councillor David Potts.
Anonymous blogs
But is it right for the authority to be spending money on legal action which might only benefit individuals rather than the council?
The council argues it is, because council employees have also been accused of wrongdoing. It says it owes a duty of care towards its staff.
There is though the wider issue of whether it's ever worth pursuing accusations made on anonymous blogs.
It could be argued they have very little credibility, and certainly you only have to glance at Mr Monkey's site to see there's some ridiculous stuff on there.
And of course the publicity the legal action has caused means that now even more people - including me - will have read it.
But for the moment the quest to unmask Mr Monkey continues.