Sussex and Surrey police begin joint working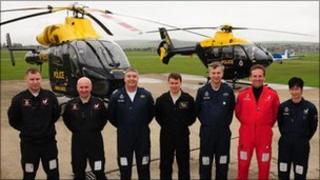 Two police forces in the South East have begun working together to provide joint cover on forensics, major crime investigations and firearms cases.
Surrey and Sussex police are following similar working between Kent and Essex and Bedfordshire and Herfordshire.
The move, which started on Monday, will save at least £3.46m a year.
"It is the beginning of a beautiful relationship but not a prelude to a merger," said Peter Williams, chairman of Surrey Police Authority.
The three areas of collaboration are under the joint command of Assistant Chief Constable Olivia Pinkney.
Mr Williams said the new arrangements would involve staff cuts but lead to greater efficiency and make more resources available to the individual forces.
Neighbouring forces
"You never know where major crime is going to occur," he said.
"They might have three murders in Sussex and none in Surrey.
"If we are working together, Olivia can put Surrey officers to work in Sussex and the other way round.
"In the past we would each have done our own thing."
He said Surrey was looking at other ways of working more efficiently with neighbouring forces.
Surrey, Sussex and Hampshire began sharing two helicopters in April instead of using three separate aircraft.
"We have saved some money out of that and we are actually finding it is working more efficiently than before," said Mr Williams.