Leicester General Hospital gunman search called off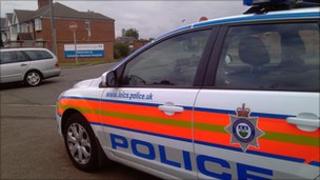 A report of a man seen with a gun at Leicester General Hospital was a false alarm, police have confirmed.
A staff member reported seeing a man with what looked like a firearm between 0830 and 0845 BST, the hospital said.
Armed police were called to the scene but have confirmed they found nothing during a search.
The hospital remained open but the movements of staff and patients were restricted while police carried out an investigation.
A police spokeswoman said: "Officers and hospital staff are in the final stages of checking the premises following a report passed to police that a man was seen with what they believed to be a possible firearm.
"Significant time has passed since the initial report and there have been no further sightings or calls.
"We believe that this was a call with good intent and which we have to check out."
The hospital said efforts had been made to keep business as normal as possible and patients should attend for appointments as planned.