Gary Hampson daughter in Father's Day appeal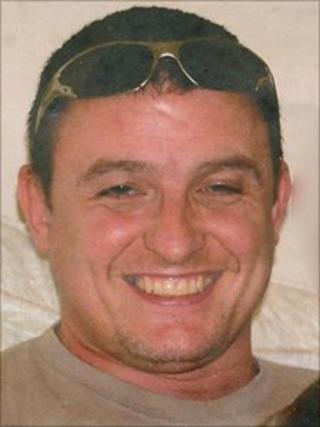 The 10-year-old daughter of a Sussex man missing for six months has written a letter to him for Father's Day appealing for him to return.
Gary Hampson, 42, from Portslade, was last seen dropping the youngster off at her mother's house on 6 January.
A murder inquiry was launched after his blood was discovered at Kops Cars garage in Brighton where he worked, though his body has not been found.
Daniel Alexander, 61, of no fixed address, is charged with his murder.
He is also charged with conspiracy to pervert the course of justice, along with Roy Bartup, 57, of Natal Road, Brighton.
Both are in custody awaiting trial.
Detectives hope in releasing the letter, someone will come forward and provide the vital information that will lead them to the location of Mr Hampson's body.
As part of their investigation they have searched sites in Sussex and Surrey, but have found nothing significant.
In the letter to her father, Mr Hampson's daughter writes about what she would do if he came back for "just five minutes".
She says: "I wish I could say goodbye; I love you; I miss you; How did you die?"
She also says how she misses all her father's cuddles, and wishes somebody could help her find him.
"Wherever you are I hope you are happy," she says.
Specialist officers have been offering support to Mr Hampson's daughter and her mother, Kelly, who said: "Gary is at the forefront of our minds and it is an extremely difficult time for all the family, including Gary's family in Liverpool.
"With Father's Day only a few days away it is particularly difficult for our daughter, as it will be the first time in 10 years they will be spending the day apart."