Trusts seek Epsom and St Helier mergers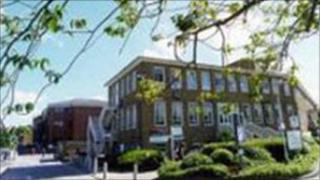 Three hospital trusts have expressed an interest in merging with two hospitals in Surrey and south London as they attempt to become foundation trusts.
Epsom and St Helier University Hospitals NHS Trust, which runs both, has said it is not viable to become a foundation trust in its present form.
Ashford and St Peter's and Royal Surrey County Foundation Trust have said they are interested in merging with Epsom.
St George's Healthcare NHS Trust is interested in merging with St Helier.
The St Helier bid also includes Sutton Hospital.
Invited to tender
The government requires all hospitals to achieve foundation status by 2014 but the current Epsom and St Helier NHS Trust said in December it would not be viable financially.
The existing trust will be split up if the mergers with other hospital trusts go ahead.
Ashford and St Peter's, Royal Surrey and St George's will be invited to tender for the mergers in July. The process will close in September.
"These organisations will invest a lot of time and energy drafting their proposals and they will need to set out a clear vision for improving healthcare for our local population," said director of the trust's transaction board, Jon Sargeant.
"It is vital that local people, patients and staff help shape the final decision."
A number of events have been arranged in June and July for local people, patients and staff.
The transaction board, made up of trust representatives, GPs and other health professionals is expected to make its final recommendation in October.
Epsom and St Helier University Hospitals NHS Trust has existed in its current form for 12 years and is made up of Epsom, St Helier and Sutton hospitals, and Queen Mary's Hospital for Children.
It serves about 700,000 patients every year and is one of the largest employers locally, with nearly 5,000 staff.
A planned £70m redevelopment of Epsom Hospital has been put on hold until the foundation trust issue is settled.