Defence Science and Technology Laboratory exit deepens Kent gloom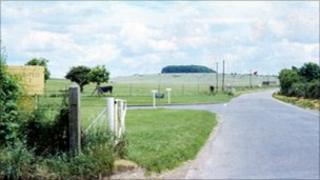 East Kent is still reeling from the announcement pharmaceutical giant Pfizer is pulling out of Sandwich with the loss of 2,400 jobs.
Now west Kent has been dealt a huge blow with news the Defence Science and Technology Laboratory (Dstl) is to pull out of its site at Fort Halstead, near Sevenoaks.
Dstl says that following a review of the operations there it has decided to relocate all of its operations to its two other sites at Portsdown West, near Portsmouth, and Porton Down, near Salisbury.
Dstl is the largest scientific organisation within government, with around 3,500 of the nation's most talented and creative scientists, technologists and engineers.
There are currently 840 staff employed at Fort Halstead, who will be moved elsewhere.
The relocation programme is expected to take around five years.
Dstl says by bringing together facilities and capabilities, the programme will result in more robust and resilient scientific support to national defence and security, It adds it will offer better value to the taxpayer.
Economic effect
The site near Sevenoaks has a long history of innovation. It is believed Britain's development of the atomic bomb, hidden under the name High Explosive Research (HER) was initially based at Fort Halstead.
Its most recent principal functions have been research and forensic analysis into explosives. The site's explosives laboratory was again used in the investigation following the attempted 21 July 2005 London bombings.
The facility has been one of the largest employers in the Sevenoaks area. But, not only that, Dstl employs some of the most highly-skilled, specialised workers in the South East.
Those who do lose their jobs, no doubt like their counterparts at Pfizer, will find it difficult to find similarly highly skilled and well paid jobs elsewhere in this region.
Task-force concerns
When it was announced back in February that Pfizer would be pulling out of Sandwich, a task-force was quickly set up headed up by the Leader of Kent County Council, Paul Carter, as well as Science Minister, David Willetts, and local MPs.
But three months on, a senior worker at the research centre has raised concerns about the ability of the task-force to offer practical help.
He says the government should put its money where its mouth is and help Pfizer staff to set up new firms in Kent.
The Department for Business, Innovation and Skills says "the task-force has made good progress" but I think it's an interesting issue; what's happening in Sandwich isn't the first incident of this kind. In fact four years ago Pfizer pulled out of Michigan in the USA with little warning. The feeling there was it was down to the business community to try to secure jobs and not politicians.
Region overlooked?
The MP for Sittingbourne and Sheppey, Gordon Henderson, called for more assistance for the South East during a debate in Parliament this week.
He says the region is too often overlooked in terms of government help. He points to the fact that when the government announced the launch of 11 new enterprise zones, they all went to big conurbations including London, Liverpool and Sheffield.
The MP for South Thanet, Laura Sandys, has already made it clear she will apply for an enterprise zone area for east Kent to help minimise the impact of Pfizer's departure.
After the announcement Fort Halstead is to close, calls for the South East to be awarded enterprise zone status will surely increase.