'Most important Unison conference for a generation'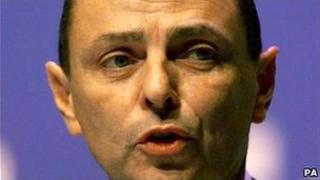 "The most important conference in a generation" is how Dave Prentis, Unison's General Secretary, describes this week's annual conference.
In the introduction to the conference brochure he adds: "Our members are under sustained attack from a Government that's determined to cut like never before."
It is against that backdrop that more than 200 delegates from the East have gone to Manchester to express their anger and frustration at those cuts which have already occurred and plan a strategy to cope with those which are still to come.
Whether you call them cuts or savings, Unison' s members have been in the front line: 2,654 staff were made redundant by county councils and unitary authorities across the East earlier this year and a further 9,000 jobs are due to go over the next three years.
Negotiations before action
"Many of our members are very angry but many are also upset and very frightened for their own jobs and their family circumstances," says Glyn Hawker, the new Eastern regional secretary for Unison.
"There's also a sense that if services go we will never get them back again and there are people within our communities who will be left damaged and vulnerable because of that."
The official line from the union leadership is that there is still negotiating to be done over pensions and loss of services before Unison considers industrial action.
But speech after speech from the floor has called for members to go on strike. Mr Prentis in his conference speech made it very clear that the time for taking action was fast approaching. The union has set up a £20m fighting fund.
"I don't think we've been left with any other option but to go on strike," says Jo Rust, a Unison delegate from Kings Lynn.
"Our pay and conditions are being cut and the services we provide for people won't be there."
But she says it'll be important to make sure public opinion is on Unison's side.
"So far the cuts are an abstract concept for most people but once they start to bite I think the public will be more supportive of industrial action."
Supportive rallies
Glyn Hawker says industrial action may yet be avoided: "There are a number of areas where this government has u-turned on things that they said they were going to do - they've changed their minds and are not making the cuts they were going to.
"But in certain places, it may well be necessary for industrial action to be taken at some stage. It's not happening in the Eastern region yet but I'm not ruling it out."
Next week several unions will stage a day long strike.
Unison will not be part of that action but representatives from several branches in the East have told us they will hold "supportive rallies" during lunchtime.
Unison is the region's largest trade union with 90,000 members in the Eastern area and at least another 10,000 in Northamptonshire (which it considers to be part of the East Midlands).
The expectation in Manchester is that its members will soon be balloted on strike action and if the mood from those we've spoken to is anything to go by, the prospect of an autumn and winter of discontent seems increasingly likely.