Belfast to Turkey operator Holidays 4 UK goes bust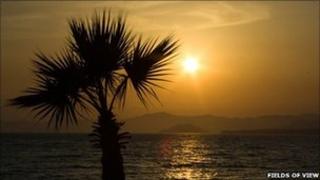 A tour operator which operated holidays to Turkey from Belfast has gone into administration.
Brighton-based Holidays 4 UK also traded as Aegean Flights.
It is estimated about 300 people from NI are currently in Turkey with the firm. They should be able to complete their holiday and fly home as planned.
However, it is thought that about 2,000 people from Northern Ireland who were due to travel with the company will now have to seek a refund.
It will be administered under the Air Travel Organisers' Licensing Scheme.
Also trading as Holidays 4U, the company flew from a number of UK airports, including Belfast, Cardiff, Bristol, Gatwick, Edinburgh and Glasgow. The company generally used Onur Air, a Turkish low-fare airline.
Passengers who have booked through a travel agent should speak to their agent in the first instance.
People wanting to return from Turkey should arrive at the airport to check in for their flights as normal.
ABTA has warned that while the Civil Aviation Authority will get them all home, they might not be able to return to their designated airport.
Staff redundant
Ian Oakley-Smith, joint administrator and director at PricewaterhouseCoopers (PwC), said: "The company has suffered because of the difficulties faced by the travel industry during 2010 and 2011, as a result of the economic downturn."
He said the company would cease operating immediately and most of its 18 staff had been made redundant.
Atol spokesman David Clover said: "There is never a good time for a travel firm to fail; unfortunately the height of summer is the worst possible time."
Holidays 4 UK had an annual turnover of about £35m.