Essex MP campaigns against police station closures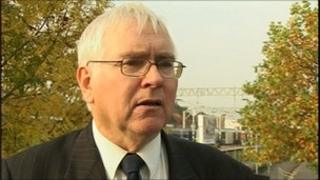 The Lib Dem MP for Colchester is unimpressed with plans to close police stations in Essex.
Essex Chief Constable, Jim Barker-McCardle, has announced proposals to close 21 police stations in the county and restrict the hours at another 16.
Bob Russell has now written to the Prime Minister and the Home Secretary to complain.
He says: "Not having a single police station open in Essex from midnight to 8am is a huge reduction in a physical presence and availability for the public, whom the police serve."
He said that he thought it was absurd that in Essex, "we can have 24-hour shops but not a 24-hour police station in Colchester".
He is concerned that the House of Commons has been repeatedly assured that the reduction in police budgets will not affect the front line.
Front line policing
He asks David Cameron: "Perhaps you consider that not having a single police station in the county open for a third of the time is not part of the 'front line'?"
But the "Voice of Colchester" says that he believes a manned police station - 24 hours a day - is very much part of the "front line" when it comes to major towns.
The closures are being proposed because Essex Police needs to save £40m in total. The plan should save the force £2.5m.
The police say that most people report a crime by contacting them by telephone but the Colchester MP questions why bother to have police stations for the other 16 hours of the 24, if electronic communication is sufficient for "front line" policing.
Mr Russell hopes his comments will not be ignored.