Louise Mensch MP email threats: Gloucester man re-bailed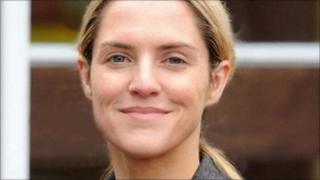 A 59-year-old man arrested on suspicion of making threats to the Conservative MP Louise Mensch has been re-bailed.
The man was originally arrested in Gloucester on 25 August as part of an investigation into threats made via email and social networking sites.
A Metropolitan Police spokesman said he was re-bailed until late November pending further inquiries.
Mrs Mensch, the MP for Corby and East Northamptonshire, said that threats had also been made against her children.